Cyber Attack: Ransomware infections reported worldwide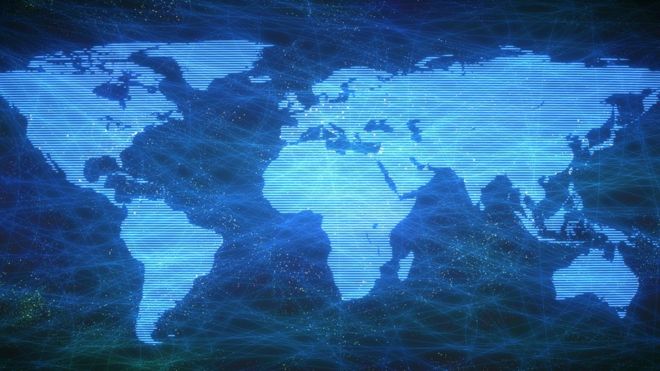 A massive ransomware campaign appears to have infected a number of organisations around the world.
Screenshots of a well known program that locks computers and demands a payment in Bitcoin have been shared online by parties claiming to be affected.
There have been reports of infections in the UK, US, China, Russia, Spain, Italy, Vietnam, Taiwan and others.
Security researchers are linking the incidents together.
"This is huge," he said.
Another, at cyber-security firm Kaspersky, said that the ransomware had been spotted cropping up
in 74 countries
and that the number was still growing.
A number of Spanish firms were among the apparent victims elsewhere in Europe.
Telecoms giant Telefonica said in a statement that it was aware of a "cybersecurity incident" but that clients and services had not been affected.
Power firm Iberdrola and utility provider Gas Natural were also reported to have suffered from the outbreak.
There were reports that staff at the firms were told to turn off their computers.
Bitcoin wallets seemingly associated with the ransomware were reported to have already started filling up with cash.
"This is a major cyber attack, impacting organisations across Europe at a scale I've never seen before," said security architect Kevin Beaumont.
According to security firm Check Point, the version of the ransomware that appeared today is a new variant.
"Even so, it's spreading fast," said Aatish Pattni, head of threat prevention for northern Europe.
A patch for the vulnerability was released by Microsoft in March, but many systems may not have had the update installed.
Some security researchers have pointed out that the infections seem to be deployed via a worm - a program that spreads by itself between computers.
bbc.com
Cyber Attack: Ransomware infections reported worldwide
Reviewed by
Unknown
on
10:34:00 AM
Rating: