Which species should be classified as Humans?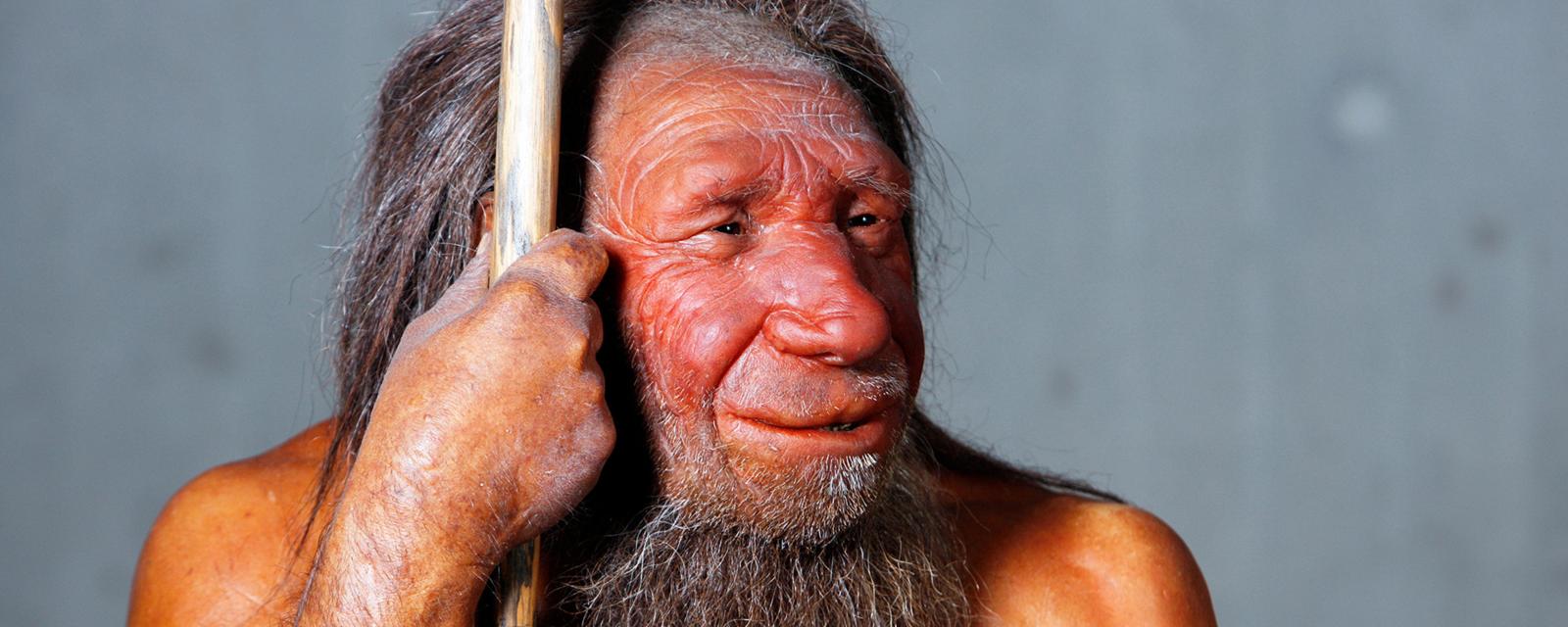 We don't know if Neanderthals count as humans, or if chimps do, because we can't agree on the defining features of a human
It's not for lack of trying. There are actually several suggested definitions for the human genus – and an astonishingly broad range of opinions over what does and does not belong within it.
How can there be so much disagreement on such a fundamental issue? And, more importantly, which definition of the human genus is the right one?
The basic wisdom is that brain size got bigger
Perhaps Linnaeus thought humans were so obviously different from other animals that a formal physical definition was unnecessary. Or perhaps he was referring to the fact that humans are the only animals with the self-awareness to appreciate their own existence.
Either way, his choice of words implied that humans are fundamentally different from everything else.
Many of the scientists who study human evolution would actually deny there is a problem defining the human genus. They say that humans first appeared in Africa between 2 and 3 million years ago.
When he named each animal genus, Linnaeus carefully noted its defining physical features
But this conventional definition is not necessarily correct.
At some point, our ancestors branched away from the australopiths
Instead, we should define the human genus by looking at our evolutionary tree.
Australopiths had long arms and apparently spent a lot of their time climbing in trees
The earliest humans were so closely related to the australopiths that they must have looked virtually identical, says Villmoare: small brains, long arms and all. It did not take very long for humans to evolve their own unique features, but the first physical differences between humans and australopiths were so subtle that only a trained eye can recognise them.
What made it human, they say, are a handful of tiny details. For instance, the shape of a small hole in the bone – through which blood vessels and nerves once passed – is unmistakably human-like rather than australopith-like.
If we really want to put our finger on the physical features that define the human genus, arguably it is these tiny details we should point to, rather than focusing on more obvious hallmarks like our large brains.
But not everyone agrees.
It's time we kicked both habilis and rudolfensis out of our genus
Australopiths had long arms and apparently spent a lot of their time climbing in trees. In contrast, we generally live on the ground and have relatively shorter arms. Australopiths also seem to have matured relatively quickly, like living apes, whereas modern humans typically have long childhoods.
Wood says the human genus began when our ancestors finally turned their backs on the trees, and when childhoods began to lengthen. If he's right, it is these adaptive features – as much as anything in our physical anatomy – that we should use to define our genus.
Again, there are implications for the conventional picture of human evolution.
Its life history was significantly different from modern humans
The trouble with this approach is that human evolution studies keep uncovering facts that muddy the issue even further.
They found that the typical primate genus is between 11 and 7 million years old
Perhaps it would be better to take a completely different approach to defining humanity.
Chimpanzees belong in the human genus
The researchers said it would make sense to bring our genus in line with the rest of the primates, by tripling the length of its history. In other words, it might be simply duration of existence – not anatomical features or behaviour – that defines the dawn of the human genus.
This sounds controversial, but a number of scientists have concluded that it makes sense. In 2001, one team of geneticists took an even broader approach to the human genus question. They looked at the range of genetic variability in a number of mammalian genera.
I no longer regard chimps to belong in Homo
Curnoe and Thorne pointed out that humans and chimps look very different despite sharing almost their entire DNA in common. This suggests apes evolve physically distinct features very easily, even if their genes remain similar.
However, Curnoe says he has since changed his mind.
We have to treat hominins as we would treat any other organism
Schwartz believes that physical features, not genes or behaviour, are the single most important way to distinguish between mammalian genera.
"Otters use stones to open shells, crows can use pebbles to raise the level of water in a tube so they can drink, [but] we wouldn't use those behaviours to define otters or crows," he says. "We have to treat hominins as we would treat any other organism."
If you look closely at hominin fossils, Schwartz says, you will find there is a lot more variability than most researchers appreciate. For instance, the Neanderthals were stouter than we are, with prominent brow ridges that we typically lack.
Schwartz says that, in any other kind of mammal, those sorts of differences would lead biologists to put the two species in completely different genera. Never mind debating the merits of including chimpanzees in the human genus: Schwartz says we should think hard about whether Neanderthals, our extinct "cousins", really belong there.
There is no shortage of possible scientific definitions we could legitimately apply to our genus
He says we should start with what we know – living humans – and work slowly back through time, evaluating which fossils really belong in our genus and species. "It's not popular, but if we want to treat hominins in the same way we treat pigs, rodents, horses and other mammals it's what we have to do."
He has already begun using this approach, focusing on hominin skulls and jaws. It is things like the shape of our chin and our brow that define the human genus, he says. These features probably only appeared on Earth about 100,000 years ago.
Clearly, there is no shortage of possible scientific definitions we could legitimately apply to our genus. But there is no consensus about which definition is the right one, and given how strongly opinions vary, it seems unlikely that the issue is going to be resolved in the near future.
It might seem surprising that we struggle to define the very thing we are. But perhaps it is exactly because this debate centres on humanity that consensus is so hard to find.
"No one gets crazy if we look at fossil horses in a comparative way," says Schwartz. "Because it's hominins, people get emotional."
Which species should be classified as Humans?
Reviewed by
Unknown
on
1:38:00 AM
Rating: