Social changes to watch out for in Africa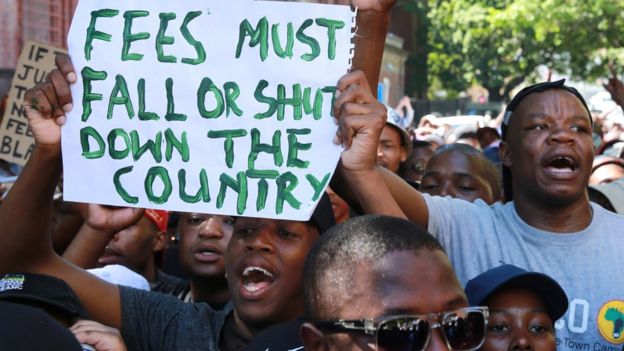 Watch out for
more developments in the #Feesmustfall campaign
in South Africa, as students prepare to register for the new academic year. The internet was used to rally support for street protests in opposition to a proposed hike in fees in 2015.
It seemed to catch the Zuma government off guard as senior university academics joined their students at rallies in several South African cities. The ANC leadership voiced its opposition to the demonstrations, while upholding the right to protest. The president bought himself a little more time by freezing the fees increase.
Now, the people in charge of the sums believe the fees issue will resurface again early in 2016 for one simple reason. There's been a doubling in the number of students entering higher education since 1994, many of them from disadvantaged backgrounds and government subsidies have failed to keep up. There's now talk of getting industry to chip in more but will they be able to make up the shortfall? Unlikely.
Quality education and class sizes are also likely to dominate the education debate.
Across sub-Saharan Africa, 1.8 billion people are expected to be added to the population in the next 30 years. Africa already has the youngest population in the world and by common consent, education needs to be given greater priority for economies to grow, hence its inclusion in the UN's sustainable development goals.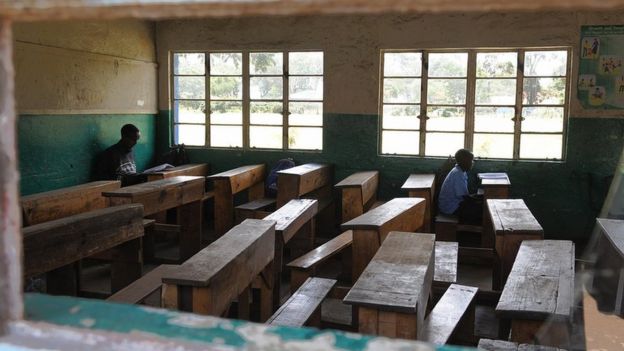 2016 is likely to see more pressure not only to get more kids behind desks but also to confront the issues of vast class sizes, teacher accountability and poor staff morale.
Youth crime and youth radicalisation continue to be linked to educational opportunity (although not exclusively - there are clever car thieves and armed militants operating across the region). So expect the global education lobby to seize on this broader issue, to push for accelerated change to mitigate the effects of the ticking time bomb of youth unemployment.
Abortion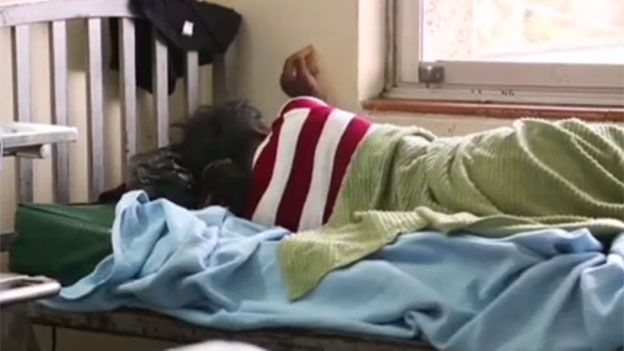 The Malawian parliament is poised to vote on the Termination of Pregnancy Bill in 2016 after some two years of consultation. At the moment a woman who tries to procure an abortion in Malawi faces up to 14 years in jail, unless doctors can prove that the woman's life would be at risk if she continued the pregnancy.
If the legislation gets through, it will bring the Southern African state into line with many other countries in Europe and North America who permit abortion when the mother or baby's life is in danger, in instances of rape or incest, or where going ahead with the pregnancy would present a mental health risk to the woman.
The issue has split the Malawian human rights community and put senior politicians at odds with the Catholic Church. Already the stage has been set with Malawi's speaker of parliament, Richard Msowoya, beginning the year castigating the Catholic Church in a country where 17% of maternal deaths are attributed to botched backstreet abortions.
In more than a third of all countries in sub-Saharan Africa abortions are prohibited altogether, so what happens in Malawi, still a socially conservative society, is likely to have reverberations right across the continent, including perhaps in Sierra Leone.
Just weeks ago parliament unanimously approved new legislation on abortion for the West African state, but President Ernest Bai Koroma has refused to give it presidential assent. That could mean a watered-down bill being resubmitted to parliament later this year in order to satisfy opponents.
Gay rights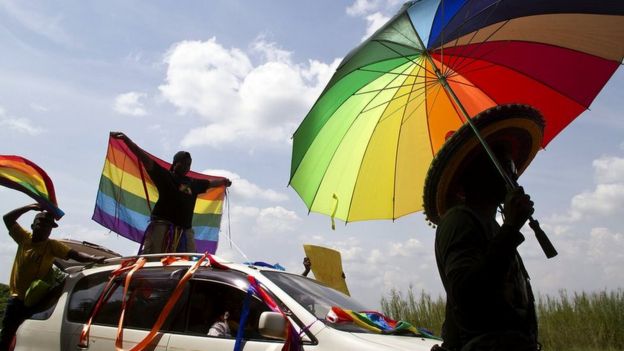 Gay rights have become a byword for neo-imperialism in some sectors of society, where it is considered a Western import and like abortion, it's put the Church at loggerheads with human rights campaigners.
The visit of President Obama to Tanzania and Kenya last year "outed" the issue of gay rights in Africa once again, and a schism in the Anglican Church globally is likely to see the issue resurface early on in 2016.
Nigeria will continue to face pressure from the US to back down on "anti-gay" legislation - which includes jail terms for those involved in gay rights organisations and for those that attempt same-sex unions.
But campaigners will need to be careful how they tread, for fear of adding fuel to those who argue that the West is imposing its own moral values on sovereign African states. It is a view gently encouraged by anti-gay US evangelists, for whom the continent has become an important ally. For leaders too, as we have seen in Uganda, whipping up anti-gay sentiment is a helpful diversionary tactic when there are other pressing domestic issues to confront, such as poverty, armed conflict and domestic violence.
While
Mozambique quietly decriminalised homosexuality
in its revised penal code in 2015, along with the tiny Kingdom of Lesotho, The Gambia is one of the countries to keep an eye on in 2016. President Yahya Jammeh has implemented tough anti-gay laws, prompting widespread international condemnation.
We can expect to see more campaigns highlighting the plight of gay refugees and those being granted asylum in the US, where last year the first
LGBT envoy was appointed to the State Department
to elevate the issue. Watch out also for more threats of trade bans, aid freezes and other policy carrots and sticks by Western governments, as they seek to make gay issues a non-negotiable part of human rights culture.
In July, when a major Aids conference returns to South Africa, gay rights campaigners are expected to seize upon the event to push for equal access to treatment and prevention for all communities in the fight against HIV and Aids. They will argue that remains one of the biggest challenges to tackling Aids and say that decriminalising homosexuality will help to achieve this.
Challenges to term limits and accountability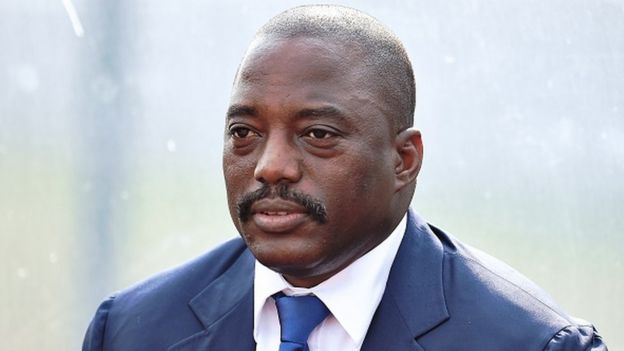 Social rights campaigners cite this as the single biggest issue (or set of issues) that will be talked about in 2016.
The Democratic Republic of Congo (DRC) is among a number of countries where the incumbent President,
Joseph Kabila
, is expected to seek to extend his term by
delaying presidential elections
slated for November 2016, which would send him into constitutionally choppy waters.
President Paul Kagame in Rwanda has already secured a change in the constitution to permit him to compete for a third term. Could he inspire the Gambian leadership, with elections there due at the end of 2016? President Yahya Jammeh has erased term limits from the constitution, despite attempts by the regional bloc to reinstate them.
Demands for leaders to be more accountable have seen people take to social media with the hashtag #WhatwouldMagufulido - an e-version of "doffing their caps" to the new
Tanzanian leader John Magufuli
, who has introduced a raft of measures to curb government excesses. President Muhammadu Buhari of Nigeria has similarly been on an anti-corruption drive, securing the blessing of IMF chief Christine Lagarde for his efforts.
President Zuma in South Africa can expect a continuation of the #Zumamustfall campaign with the governing ANC expecting to face one of its toughest challenges yet in local government elections in 2016. Mr Zuma himself faces a raft of court cases, among them a constitutional court challenge early in 2016 over whether he should pay back some of the costs of security upgrades to his Nkandla home.
bbc.com
Social changes to watch out for in Africa
Reviewed by
Unknown
on
11:11:00 PM
Rating: