Messi won't play me as he's scared to lose - FIFA video game world champion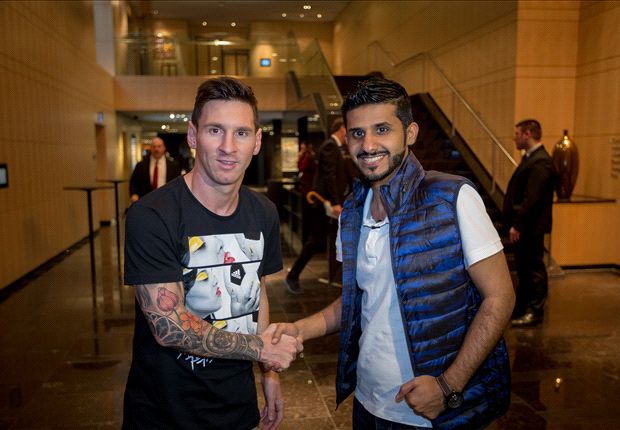 Abdulaaziz Alshehri was a special guest at the Ballon d'Or gala in Zurich on Monday and spoke to Goal about his experience with some of the world's best footballers
---

EXCLUSIVE
---
Monday was a special day for Abdulaziz Alshehri. The 2015 Fifa Interactive World Cup champion was a guest of honour at the Ballon d'Or ceremony in Zurich and got to meet Lionel Messi, Cristiano Ronaldo and Neymar as well as a host of top players at the gala event.
Alshehri, who has just turned 25, won the Fifa Interactive World Cup in Munich last May when he played as Portugal, with Ronaldo scoring the goals that gave him the title plus a prize of $20,000.
Thanks to that triumph, the Saudi Arabian gamer was also invited to Monday's Ballon d'Or and received a special certificate from the Portuguese forward during the ceremony.
And on Tuesday, he met with
Goal
in Zurich to discuss his experience at the gala event.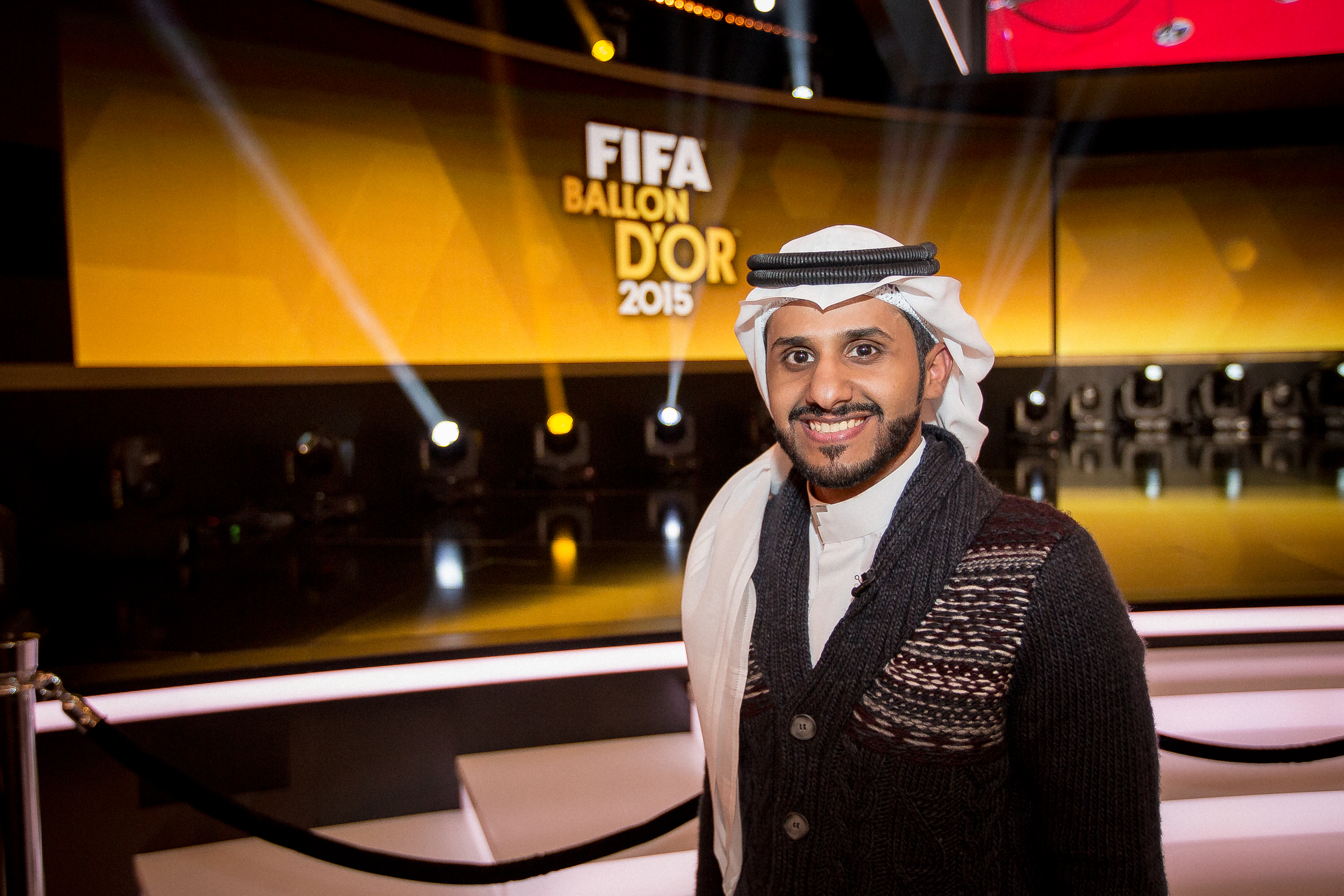 How was your experience at the Ballon d'Or ceremony?
"I thought the moment I held the FIFA Interactive World Cup trophy was the best moment of my life. But after what I experienced on Monday night, I have to think again. I don't know which one is better. So maybe if it's not holding the trophy, it's actually being at the Ballon d'Or.
"It's incredible to meet these players, to shake their hands, to talk to them. They are really simple, they are not what we see on video or TV. Even when I was at the press conference, before they went in, all three of them were behind the stage and they were all just laughing. They were not very complicated as the media says, it was very fun to see this."
How was it meeting Messi, Ronaldo and Neymar? Who else did you meet?
"I met [Andres] Iniesta first, he was very friendly and smiling, a simple guy and shy. Right after that Dani Alves, he is not very shy! He is also cool and he asked me: 'do you play Fifa?' And then Neymar. Neymar was just very tiny, he was very small. Maybe he's the smallest guy I ever met. He doesn't look like what you see on the TV. And then we were waiting for Cristiano, but there were too many people around him, so we couldn't actually meet at that moment. Then we met [Luka] Modric, who is a little bit shy. Then Messi as well. He was cool, but he was rushing. There were people around him. Maybe because he's a star. Messi was very special for me because I wanted so badly to take a picture of him. He is the icon now.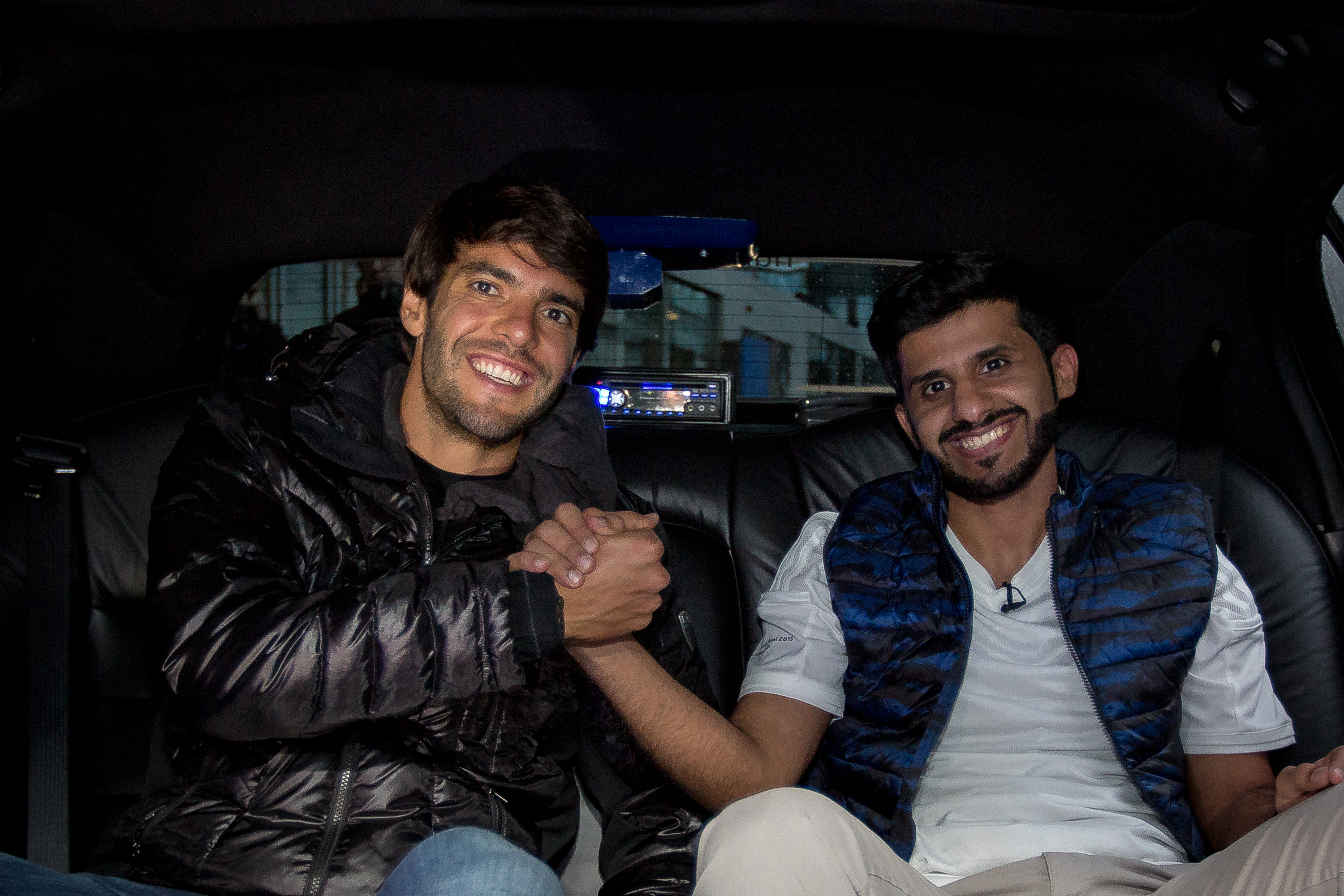 "Then I met [Paul] Pogba. It was really cool how he dressed. I asked him if he wanted to play FIFA and he said 'I know you are the world champion so I'm not going to play you'. I met Marcelo at the ceremony. I also met Sergio Ramos. He was very nice and he asked me: 'are you a fan of Madrid?' I'm not a fan, but I told him 'yeah whatever you want' and he was like, 'OK!' He was laughing. He was the best out of everyone to meet.

"Then we went to the press conference. And there was CR7 who gave me my FIFA Interactive World Cup champion certificate. That was a very special moment because right after I published the photo on Twitter and Instagram, and the whole Middle Eastern news were talking about it."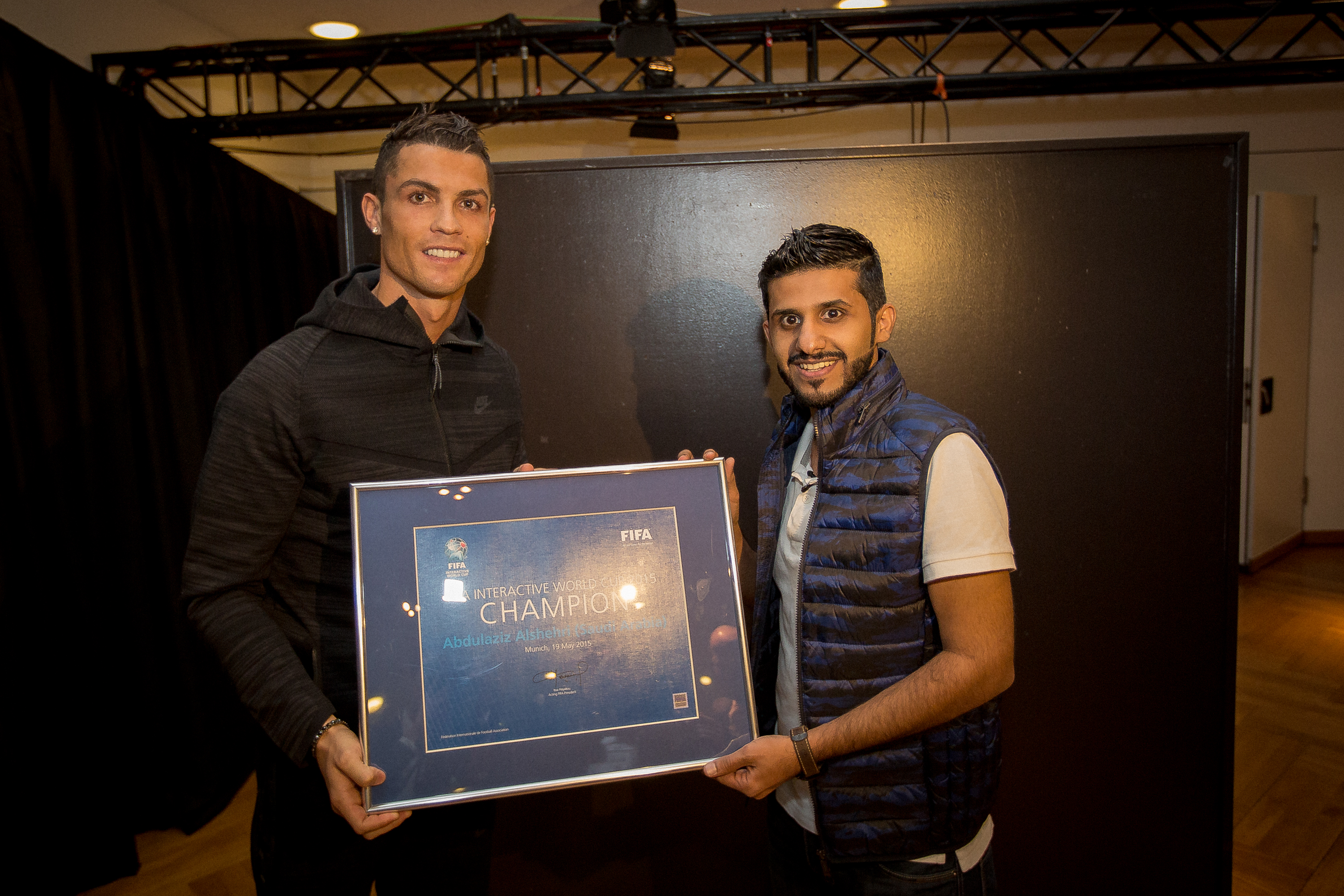 Who was your favourite of the three Ballon d'Or contenders?
"My favourite was Ronaldo. Because I won the FIFA Interactive World Cup thanks to him. And because he was the nicest. From the first game (in the World Cup) he scored the first goal, the second goal, and in the last game he scored the hat-trick in the final."
Who do you think deserved to win the Ballon d'Or?
"Messi, I guess, deserved to win the Ballon d'Or. But actually I wanted Iniesta to be on the podium because I think he deserves to win the Ballon d'Or - at least once in his career."
Did you meet any other famous players or celebrities at the ceremony?
"Iniesta, Alves, Thiago Silva, Marcelo, Sergio Ramos, Messi, Ronaldo, Neymar, Pogba, Modric. Clarence Seedorf as well, Kaka. It's not bad for one day! I took pictures with all of these players."
Who do you think dressed the best at the ceremony?
"The best dressed? Of course Pogba. I liked his outfit, it was very special. He had another one as well. He was really cool. I didn't think he would be talking to me in English, I thought he would speak in French but he spoke English.
"I wore traditional Arabic clothes to the Ballon d'Or. It's our official dress. I don't know if that has happened ever before in Zurich. So I think I had the honour of being the first person to dress like this."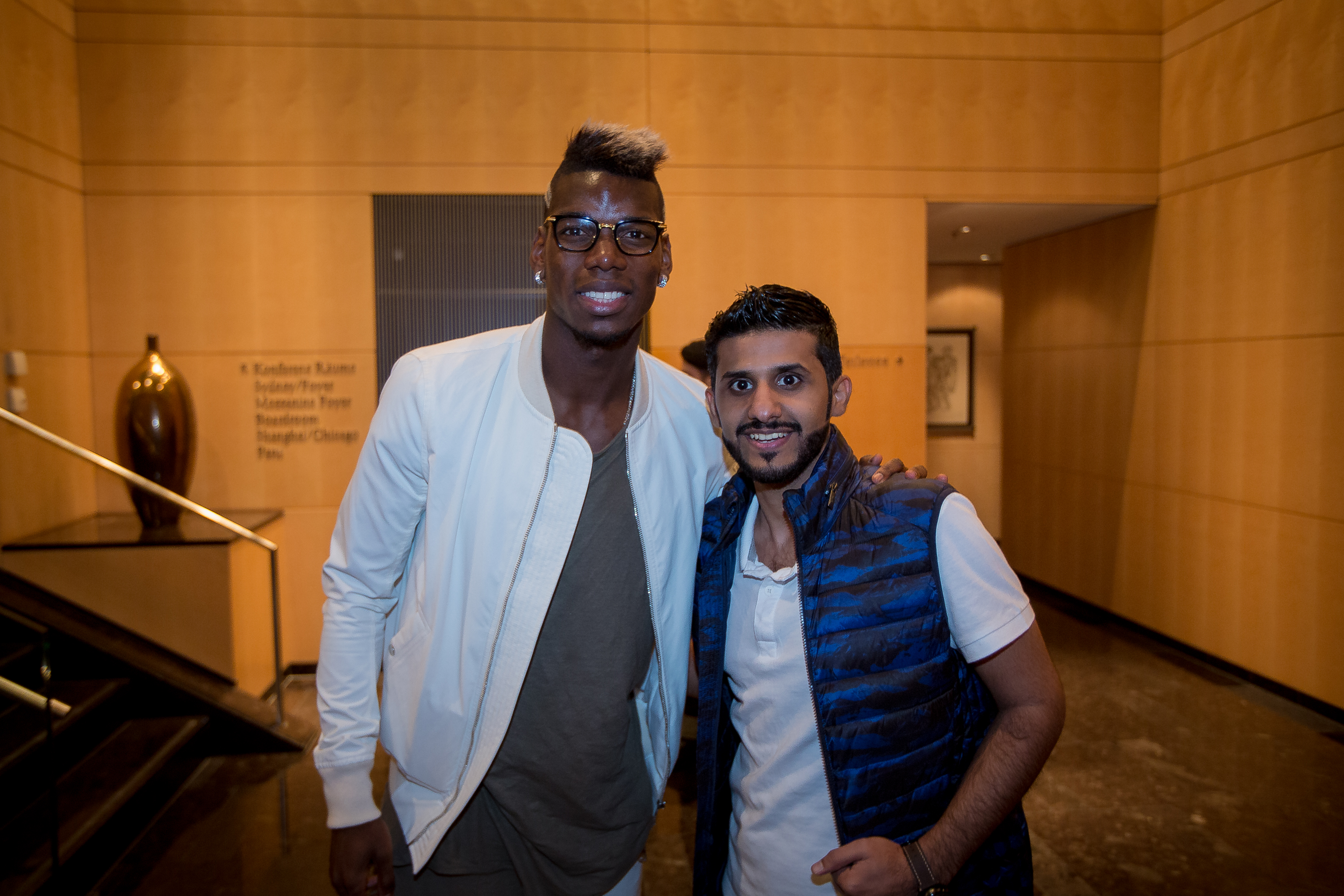 Is it true you played FIFA '16 with Ronaldo, Messi, and Neymar in a limo before the Ballon d'Or?
"We couldn't play with them. Messi didn't want to play because he didn't want to lose. And Neymar has a contract with a different game which is a rival to FIFA. Ronaldo, I think he doesn't play the game. I asked him, he said 'no I don't' play."
Have you ever played any other famous footballers or celebrities at FIFA '16?
"In my home country, yes. I had a show and it was broadcast on the biggest TV in the world, on a tower screen - it was a special moment for me. I had my own show and it was on the biggest channel in the Middle East, with some players from the Saudi national team. It was incredible."
Are you a big football fan in real life?
"I'm a big football fan. I love football, I love every single detail about it. In my home country I support Al Hilal, but in the world I support Internazionale."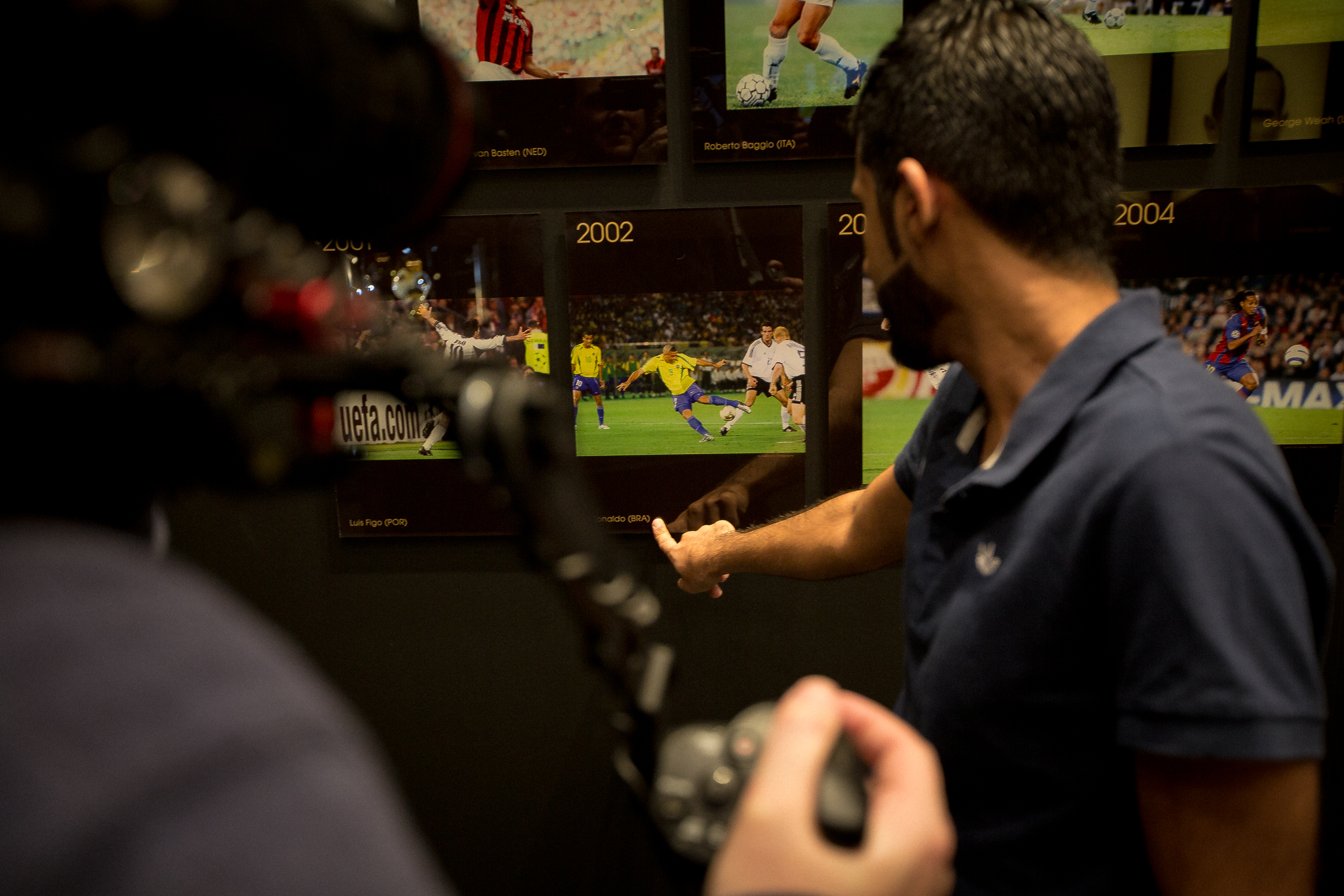 Who is your favourite player?
"O Fenomeno Ronaldo is my favourite player."
Messi or Ronaldo – who is better?
"Each player has different qualities. For example, Ronaldo is a complete forward, Messi is a genius. Ronaldo has powerful shots, Messi can take on so many defenders at once. I don't know who is better. They are both the best I think."
If you had to pick your ultimate dream XI – what would it be?
"I would choose Dida, Jaap Stam, Paolo Maldini, Cafu and Roberto Carlos in defence. In midfield I would have Patrick Vieira, Zinedine Zidane and Ronaldinho. On the right wing Messi, on the left Roberto Baggio, and as a striker Ronaldo - the Brazilian one."

You can follow Alshehri on Twitter and Youtube
Goal.com
Messi won't play me as he's scared to lose - FIFA video game world champion
Reviewed by
Unknown
on
1:06:00 AM
Rating: