Can Faraday future change the world?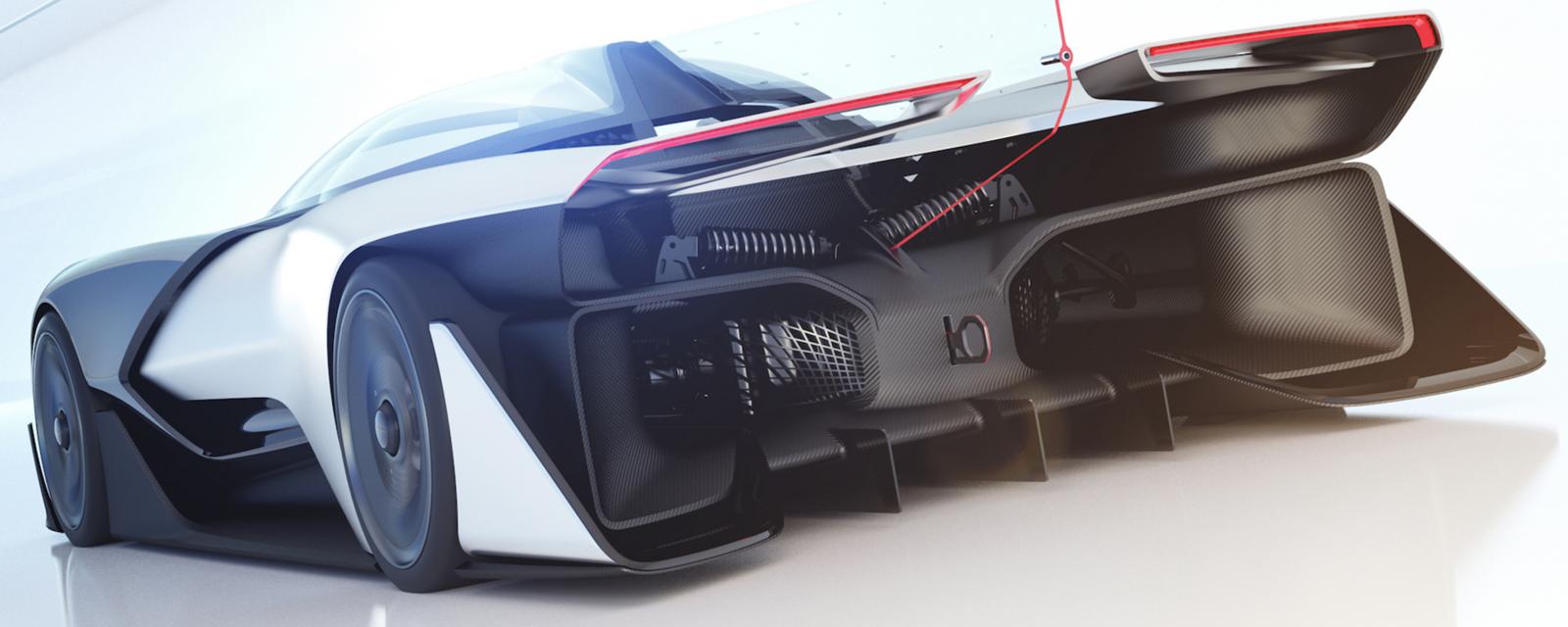 Can EV startup Faraday Future change the world? BBC Autos talks with the company's head of design and director of communications.
The number of electric vehicles quietly scurrying around our highways and byways is about to multiply exponentially. Well, the investors at nearly every major automaker hope so anyway, as Audi, Ford, General Motors, Mercedes-Benz, Toyota and others have announced plans to invest considerably more of their resources – financial and human – to further the development of electrified propulsion technologies.
One of the more considerable expenditures comes from Ford. The Blue Oval plans to invest an additional $4.5b on EV research and development and add 13 new electric models to its vehicle lineup by 2020, essentially electrifying 40% of its fleet by decade's end.
But the really big news on the EV front didn't come from an established automaker. Instead, that honour goes to a new kid on the block.
Faraday Future is essentially the brainchild of Chinese media mogul Jia Yueting, the billionaire entrepreneur who founded
Letv
, also known as the Netflix of China. Earlier this year, Yueting announced his desire to build an electric car to compete head-to-head with those created by Elon Musk's Tesla Motors. Hence, Faraday Future was born.
Faraday has enticed so many outstanding people to work for it that many conspiracy theorists suspect that the company is a front for Apple's Project Titan — the so-called iCar.
And he has put his money where his mouth is, as FF seems to have a nearly endless supply of cash to develop a line of high-tech vehicles. And Faraday's deep pockets have allowed the company to poach talent from established automakers and tech giants, including BMW, Apple, GM, Google, Tesla and more, creating a knowledge base with which to start the onerous process of building a brand from the ground up. In fact, Faraday has enticed so many outstanding people to work for it that many conspiracy theorists suspect that the company is a front for Apple's Project Titan— the so-called iCar.
So what makes Faraday Future – a company that has yet to produce one car – so buzz-worthy? What makes the employees think it can disrupt the auto industry when others have failed? During last week's Consumer Electronics Show in Las Vegas, we had the chance to sit down with Richard Kim and Stacy Morris — Faraday Future's head of design and director of communications, respectively – to discuss that and much more.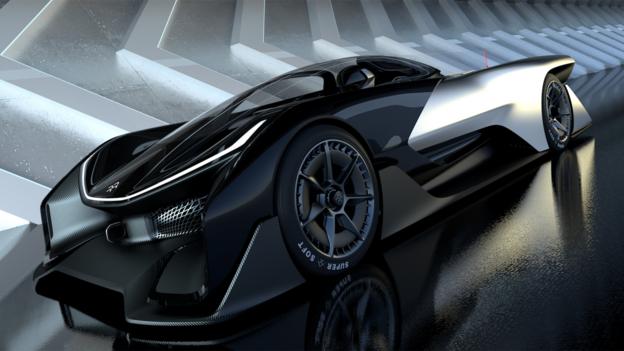 BBC Autos: Nice to meet you both. Richard, you most recently worked for BMW on the i8 and i3. Before that, you worked at Porsche and Audi. Stacy, you also worked at BMW. What possessed you both to leave relative comfort and security to work for an unknown startup?
Richard Kim: It was an exciting opportunity: Build a brand that wants to change the world by making intelligent vehicles. It was too good to pass up.
Stacy Morris: I followed him. [Laughs] No. I found the people to be very passionate about the brand, and willing to work day and night to see it become a success. It was infectious. We are not following the traditional way of doing things in the automotive industry. The business model was tossed in the trash, and we're remaking it as we go along.
BBC: Why build a race car, though? The FFZERO1 seems like an odd choice; a vehicle that is very imaginative but not very practical or useful in real world. More [Porsche] Mission E than Tesla Model S.
Kim: We don't have a legacy. No history. This car makes a statement. It helped us explore and experiment with our initial design DNA, to figure out what that could be done by throwing lots of things on the drawing board and learning from them very quickly. And it's not a flight of fancy.
BBC: FF is going to build the ZERO1?
Kim: It hasn't been given the greenlight yet. But it's an ongoing study. Whether CES existed or not, we were working and [will continue to work] on the ZERO1. We have a scale model of the second generation of the ZERO1 already in the booth at the Las Vegas Convention Center that further advances the design and is purposeful. But it won't be the first vehicle we mass produce. Our unveiling the other night was more about our Variable Platform Architecture (VPA), which allows for multiple battery and motor configurations, than the ZERO1. Nick [Sampson, VP of engineering] wanted to show something here that would show off the platform's flexibility.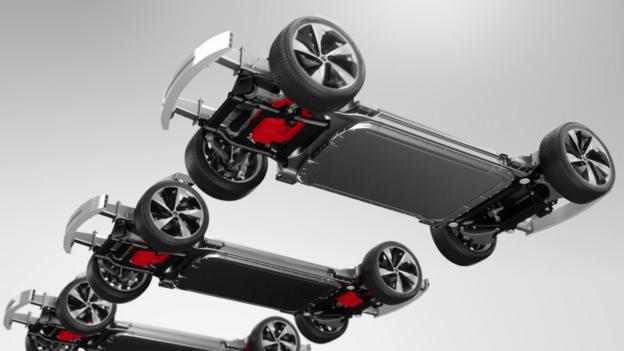 BBC: How flexible is the platform?
Kim: It can support multiple configurations and sizes of vehicles. It is so flexible, in fact, that while we're not communicating next steps, I can say it has kept the design team busy. We've finished the look of the first vehicle we will mass produce (the silhouette was teased in our brochure and online), and we are well on our way with the second.
BBC: So what will the first production FF look like? Will it be so sci-fi? I mean if you're going to build a $1b factory in the Nevada desert to design and produce intelligent vehicles, you want those vehicles to have more widespread appeal, right?
Kim: Sci-fi is a great way to describe our design philosophy. The FF won't be as extreme as the ZERO1, but it will look like a distant cousin. Yes, the look of the ZERO1 is amplified, as all race cars should be. Even so, EVs can be sleek and sexy. If nothing else, Tesla proved that. We want to take that futuristic feel of the ZERO1 and built upon it, taking advantage of the flexibility of the platform. We made the vehicle look intuitive and be intuitive to operate, yet offer style that is a cut above the rest. People can't be intimidated by appearances. Other than that, I can only say it'll seat more than one person.
Morris: The plan is to offer a premium model first, followed by a wider array of hopefully more affordable electric cars going forward.
Kim: We haven't categorized them as car, truck or SUV yet. We may never.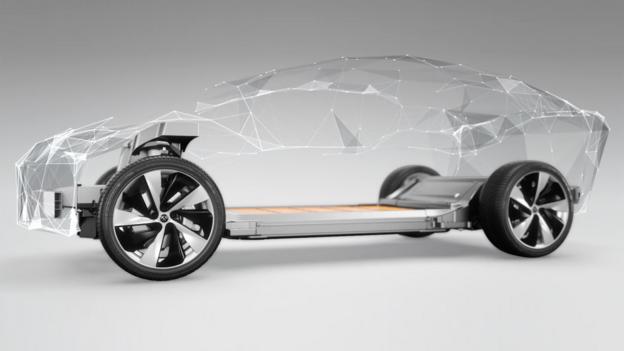 BBC: Where does your inspiration come from?
Kim: Mostly outside the world of automobiles. We design because we love design as a whole. I get a lot of inspiration from architecture, particularly the works of Tom Kundig. Simple, yet sleek form and function. We need to take care of the client's needs, but don't have to do it in a boring package. Our designs should be jaw-dropping.
BBC: If I might paraphrase Nick Sampson from the other night's unveiling ceremony: The company's mantra is move fast, think big and don't worry about what other companies are doing? Can you explain that?
Morris [laughing]: Yes. If you don't move fast, you'll be obsolete before you start. Not having a bureaucracy to deal with is liberating. It allows us to be very nimble, which is key to our success.
Kim: We can experiment with the best idea in the room. Not only the most practical. Run with it.
Morris: Think big refers to don't afraid to take that big risk. It might be pay off, it might not. But nothing ventured nothing gained, right?
Kim: Think extravagantly, but with balance and responsibility, and come up with the most innovative solution, not the most expedient.
Morris: And don't worry about others is simple. If you're creating the benchmark, the others are always one-step behind you, trying to catch up.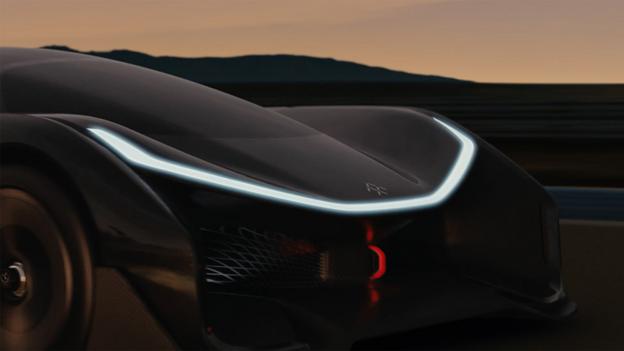 BBC: Let's talk autonomous vehicles. FF is promising to build cars with increasing levels of autonomy, eventually achieving a fully self-driving model. What will that evolution look like?
Morris: We want to be a leader in this area. Help further define the driverless world. So we will start by equipping our vehicles with the latest [driver assistance technologies] available. Then, as new technologies are developed, implement them as well. As much of an automaker, we are a technology company as well.
BBC: So who do you see as your greatest competition?
Morris: Obviously, you could say that its Tesla — and Apple, even though they don't have a car. But we need everyone to embrace electric mobility. We need every brand to be on board to change the industry. So we view everyone as a potential competitor.
BBC: Now the tough questions. Is it wise to launch a car company based on EVs when they aren't sensational sellers here in the US?
Morris: Nick [Sampson] is inspired by some he heard at Tesla while working there: People should want to buy this car despite it being electric. So that's been his philosophy throughout this whole process. Deliver a great car that just happens to be electric. Not just a great electric car. Plus, we are a global brand.
BBC: Finally, the rumour mill has been working overtime here at the show where FF is concerned. Many conspiracy theorists believe that FF is a front for Apple's Project Titan and its plans to transition into the mobility space. Is there any truth to that?
Morris: We have no partnership with Apple. Our partnership is with Letv. We are not a front for anyone. We are Faraday Future.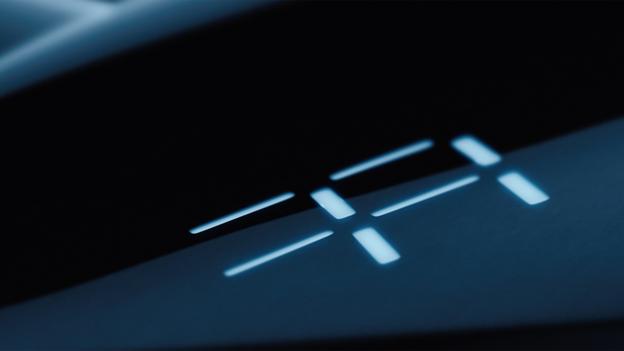 Can Faraday future change the world?
Reviewed by
Unknown
on
1:33:00 AM
Rating: